Meet Chicago Shuffle: Chicago's Shuffleboard League
Updated July 3, 2017
Join Bevvers like you at Bridget McNeill's in East Lakeview for a Tuesday night shuffleboard league! Our first Lakeview league will have a maximum of 16 teams, so claim your spot ASAP.
Chicago Shuffle at Bridget McNeill's in East Lakeview will begin March 14th and last 6 weeks (through April 18th). A championship tournament will take place Tuesday, April 25th, to compete for the ultimate prize - the Chicago Shuffle Cup!
We will also be hosting a shuffleboard happy hour on Tuesday, Feb. 28 for those wanting to learn more about the league and play some free games. Anyone is also welcome to compete in the pre-league shuffleboard tournament on Tuesday, Mar. 7th.
Additional League Details:
Teams of at least 2 players, ideally 4 or more players to allow for subs
Weekly matches are scheduled at 7pm, 8pm, and 9pm and take about an hour
Come early and stay late to enjoy exclusive league member food and drink specials - 20% off regularly priced food and drinks (discounts don't apply to happy hour/other promotions)
Play best of 3 games to 15, doubles
6 week league plus championship tournament
$30 per person covers league fee, team stats, discounts, and shuffleboard game fees (usually $2/game), specials and prizes!
Fill out the league signup form here
This is your chance to compete for the title of Chicago Shuffle Champions! Start choreographing your own shuffle victory dance.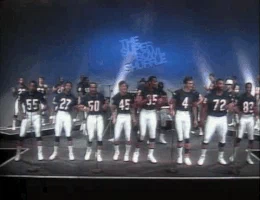 Frequently Asked Questions
Q. Do I need to know how to play shuffleboard to be in the league?
A. No. Chicago Shuffle is for all skill levels and the league manager will help any players learning for the first time. If you haven't shuffled before or it's been a while, check out this article about how to play shuffleboard. As the league grows we may add divisions based on skill level, but until then everyone is in one big happy family.
Q. How many people do I need to play?
A. All games are doubles and require 2 players. If you'd like to join the league as a free agent we will place you on a team. Teams may have more than 2 players to accommodate schedules/availability of substitutes and to maximize our fun levels! Only 2 players per team will play in any given game, but multiple combinations of players could play in a match.
Q. When are the games and how many do I play?
A. Each team plays one match per week on Tuesday nights, which is the best of 3 games to 15 points. Matches will take about an hour, and teams are encouraged to come all night regardless of their start time to socialize and enjoy league member specials.
Q. How do I score?
A. We will use cancellation scoring, with all weights in scoring zones counting toward a team's score. After each frame, the team that scored more points will subtract the score of the other team's points and add that number to their overall score. Example: Team A scores 8 points and team B scores 1 point. Team A would get 7 points after subtracting 1 from 8. Games may switch to sudden death if games run beyond their allotted time slot. 
Q. Who do I contact with more questions?
Please send an email to Carrie and info at Bevver.com with questions.
Other reasons to play some shuffleboard at Bridget McNeill's:
Grab a bite to eat from their tasty food menu
Stay warm by the fireplace
Play darts or board games in between games
Watch the Cubs and other sports
Bridget McNeill's is located at 420 W Belmont Ave, Chicago, IL 60657 in East Lakeview. 
Steps from the #77 #146 #151 #156 and walking distance from the Belmont Red Line Stop.
Free street parking is available or there is a valet garage nearby run by Standard Parking. Availability and rates subject to change.