Planning the Perfect Chicago Bachelorette, Ladies Night, or Galentines
Updated July 24, 2017
Your Guide to Planning the Best Bash
The Dirty Truth:
Doing something new or unique with your best gals is fabulous
Bachelorette parties and overdue ladies' nights require something fun, not too cliche, something everyone will enjoy
Finding low cost group activities or venues that don't require a huge deposit can be difficult
Gifs are fun, we love gifs, giffy giffity gifs, packed in a cute little gif box
This article will address all of these things
Bevver is here to help for small parties to full on sorority shindigs. If you simply need a venue to host your party, check out our list of free/low cost space in Chicago bars and restaurants.
Regardless of your budget, here is some inspiration for your next gal pal extravaganza!
Retail Therapy
Grocery stores, department stores, pop up markets and boutiques all have cocktails and other drinks to enjoy while you shop these days. Dose Market is one of our favorite pop up shops in Chicago, along with Shop Buzzed (both run by women, btw!). Rent The Runway has brought the red carpet to those on a budget by offering high fashion dresses to rent, and has a Chicago location in the Gold Coast - perfectly located within striking distance of the Hange Uppe or an alternate high end Chicago club experience.
For ladies looking for a sexier shopping experience, G Boutique allows groups (especially popular with bachelorette parties) to host BYOB private parties at their store after hours to shop and learn about lingerie and sex toys. They probably know a few resources for an in-home passion party too.
If you haven't locked down your bridesmaid dress situation, schedule some time at Brideside in West Loop.
There are over 50 salons in Chicago that allow you to Bring Your Own Booze (BYOB) while enjoying a spa service. Why not bring some wine, beer or bubbly to a mani pedi? Foot massage parlors, blowout bars and day spas are also options. Find a boozy or BYOB salon from our list.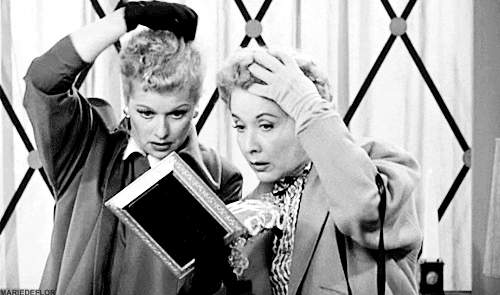 Services like Stylisted will send 1 or 50 hair and makeup artists to your home or party at your beck and call for reasonable prices. 
First time trying 'the bold lip?' Great reason to have a stylist come to your party. But seriously, you look fine though. And your friends love you. Just focus on being on time to maximize your fun together! Let your hair down and have a blast, you sexy vixen.
Fitness classes are a healthy way to bond with friends, because as fun as a weekend bender may be, no one should feel compelled to do a master cleanse after a fun weekend. We've researched classes including yoga and mimosas, cross fit, WOD, barre, and other opportunities to get active followed by a beverage reward in the form of coffee to cocktails. These classes are all drop-in classes so out of towners or those who aren't fitness club members can go too (think class pass for the thirsty!).
Get Creative
BYOB paint night, painting a wine glass, creating glass terrariums are all options at these venues offering arts and crafts classes in Chicago. Our partner Art Room Events hosts public classes such as how to paint with coffee (while drinking coffee or BYOB), paint nights, and other edgy creative experiences. Bachelorette parties may enjoy a Manvas Party, or having  private event where you paint on a man, your creativity can be your guide with these private party experts.
Chicago has a fantastic food and drink scene. There are plenty of Chicago foodies to point you in the right direction of where to eat (hint: there are more right ways than wrong ways), but we feel we're the best resource to show you where to drink and do. #HumbleBrag. If you like to cook or learn about what you're eating and drinking, check our our list of culinary, mixology, and home brewing classes that are either BYOB or include beverages as part of the class.
Music and Dancing
You'll crush this.
If you haven't karaoke'd, what are you waiting for? The Madge wants to know.
Whether you're after dueling pianos, free/low cost live music, or karaoke nights around Chicago, we've explored every option for when, where and how it goes down and what you can drink while it happens. There are multiple options for singing Carrie Underwood to a live country music band in Chicago. Or do you prefer Taylor Swift?
Of special note for the ladies, Lan's Old Town is a BYOB restaurant and karaoke bar that serves a special...dessert? Ya it's a carrot shaped like a dick. Lan (aka Jimmy, the owner), will not disappoint with his selection of the largest carrots Chicago can produce/import. Let's get weird ladies!
Learn to Tango
Yes, Tango Sur is a fantastic BYOB restaurant for large groups. But where to tango after dinner? Chicago bars, restaurants and dance clubs have free dance lessons that are the perfect activity for your fancy-footed clan. 
Calm down we're not saying you need dance lessons. Just an option. Save the throat chops for the inappropriate douche bags at the club, if that's something Buffy does.
If you're on board the dance train but prefer to watch, burlesque and diva shows are a fun option. Chicago has a great collection of variety acts and performers, some of which await you with tassels and craft cocktails in an underground speakeasy. 
Play Games
Finding bars and restaurants with pinball, skeeball, arcade games, bocce ball or other team activities is a fun and budget friendly option. In fact, you could win money at Dirty Dancing-themed bingo night. If your team is hip on topics you could go home with money at team trivia night - Chicago has some pretty fun trivia themes including Sex and the City, kinky trivia, Friends, Harry Potter, Mean Girls...Who's on our team for some games?
Isn't the Chicago skyline beautiful? While it may be difficult to navigate all of the viewing options from Chicago's best rooftop bars, the good news is there are a lot of options out there! If you prefer to play basketball, cornhole, or ping pong, check out our list of roof tops with fun activities. If you prefer to admire Chicago's beaches from the sand, you may prefer looking into where to play sand volleyball and other outdoor sports with a bar nearby.
Oh Shoot...is it Winter?
Ear muffs! Chances are it's cold in Chicago right now, we get it. Until summer comes around, check out bars with indoor fireplaces, or coffee shops and bars that have a shelf of books to borrow. For the giant Jenga, Battleship or Connect Four enthusiast, board game bars and restaurants are also a good move. Did you know there are bars with ice skating rinks and curling courts? Check out these boozy winter sport activities. Among our favorite staycation destinations is The Peninsula, where you can have high tea and skate on Chicago's only rooftop ice skating rink, with both wine and cocktail bars at your disposal.

Cheer for Your (Non-Chicago) Home Team
For the Chicago transplants who haven't converted to the Bears, Bulls, and Blackhawks, there is probably a bar where you can cheer on your team with fellow fans. Check out the list of bars cheering for out of state NFL teams, alumni watch parties and NCAA teams, soccer bars, or UFC.
Bring Babies to a Bar
Families grow at different times, and it's important to maintain close friendships and family ties through life events like marriage, babies, breakups, and birthdays. While bringing a baby to a bar isn't everyone's cup of tea, these kid friendly bars, breweries and restaurants are options for the parties that include little ones.
Bringing Underage Friends and Family
Kid-friendly options are also helpful if you have a party with adults who aren't quite 21. We planned a bachelorette party during St. Patrick's Day with 3 under age ladies and had an awesome time. Navy Pier was a great sight seeing activity and the over 21s were able to pick up margaritas and boozy slushies while we walked around. When planning, be sure to call venues to ask their policy first. Kit Kat Lounge in Boystown has fun diva shows and under 21s can attend before 11pm.
Splurge-Worthy Bachelorette Activities
Throw a Skeeball Party
The Chicago Skeeball League will hook it up. Play some games or host your own cut throat tournament.
Attend a Private, Speakeasy-Themed Murder Mystery Night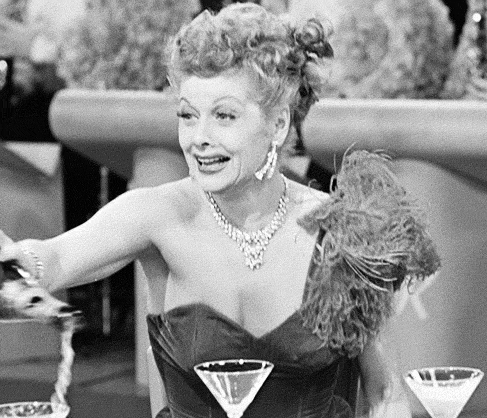 The Dil Pickle Club murder mystery is part cocktail party and part Chicago history tour. Based on an actual Bohemian club-turned speakeasy, this immersive theater experience is a unique activity for groups of 10 and up, and is only provided by Art Room Events.
Do a Distillery or Brewery Tour in Style
The Barrel Run is the coolest limo ever created and the best way to arrive anywhere you need to go.
Save
Save